Escape from reality and pamper yourself.
Scroll down to check us out!
Spa's, relaxation, scrumptious meals, golf, and full ameneties await you. Are you looking for a first class resort, cruise or service. You have found the right place. Just let us know what you want and we will create a personalized itinerary to fit your needs.
Our Featured Hawaii properties:
Big Island (Fairmont Orchid):

Kauai (Princeville Resort):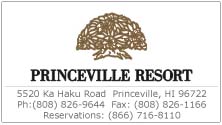 Maui (Fairmont Kea Lani):

Oahu (Ihilani):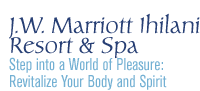 Obviously we are here to serve you, thus we can book any property you desire.
Our Featured Cruises:
Hawaii (Norwegian Cruise Line - Luxury Suites):

Europe (Oceania Cruises):

International (Crystal Cruises):

Obviously we are here to serve you, thus we can book any cruise you desire.
SEARCHER
Charter your own vessel for an Eco-Tour of the Hawaiian Islands:
Take an educational tour of the Hawaiian Islands aboard the Searcher. The Searcher is a Research and Education vessel which has worked with researchers, educators, and conservationists from many governmental organizations, various Universities, The National Geographic Society, The BBC, and the Ocean Futures Society with Jean-Michel Cousteau.
These 4-5 day trips will allow you to see the Hawaiian Islands from a unique perspective, all the while learning about the Hawaiian islands and our ecosystems. Explore Hawaii's remote locations that are only accessible by a vessel such as this. There will be an onboard Naturalist, exhilarating activities, breathtaking sites and fabulous food. You will have the opportunity to deep sea fish, Scuba Dive (certified divers only), kayak, hike, and snorkel just to mention a few. If you are interested in an exclusive charter onboard the only vessel in Hawaii that is available for this purpose, please contact us immediately.