MELE KALIKIMAKA 2009
'Twas the week before Christmas when all on the beach,
nothing was stirring, not even a breeze.
The snorkels were hung by the chimney with care, in hopes that St. Nicholas
soon would be there.
The Unruh's were nestled all snug on their beach towels, while visions of
Shave Ice danced in their heads….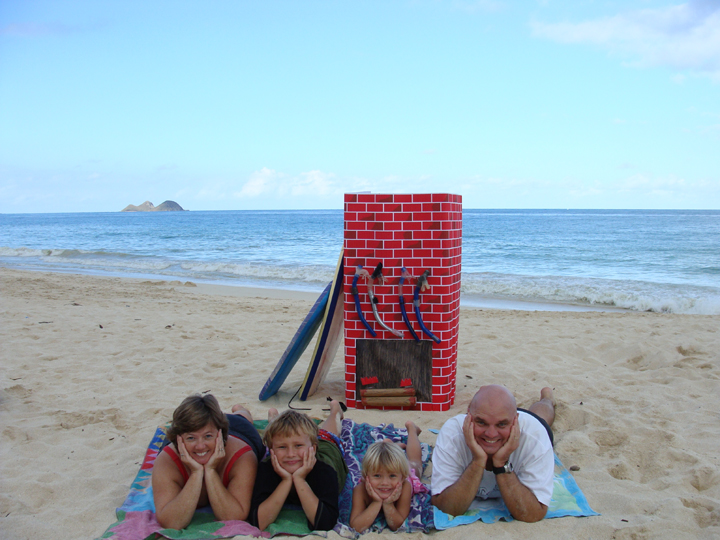 This holiday season the Unruh's and Travel Bug are thankful
for: The people of Sri Lanka and the tasty tea's they grow; the people of
Central America and South America for the fabulous coffee's they provide for
our mornings; The Inca's and the Mayan's for the incredible structure's they
built so long ago; The beauty of the ocean and mountains of Hawaii; The massive
rail systems of Europe and Japan which allows us to see and experience so much;
The wonderful National Park system all across the United States; The Humpback
Whales which visit Hawaii and Alaska each year; Our Australia friends who will
be traveling to Hawaii in one of our group tours next year; The several school
groups who have used our travel services to visit Maui, Kauai and the Big
island; Our marvelous friends and clients who used our travel services this
year going to places such as: Alaska, Maui, Kauai, Big Island, Las Vegas, New
York, Boston, Grand Canyon, San Francisco, Chicago, Los Angeles, Disneyland,
various cruise destinations, Venezuela, Colombia, Australia, Egypt, Turkey,
Japan, Cancun, Vancouver/Whistler/Canada, Tahiti; Future clients/friends who
will use our travel services; Our beautiful children Megan (4) and Christopher
(8); And most importantly YOU!

Where have you been this year? Are you ready for your next adventure?
If so, bug us at the Travel Bug: http://www.travelbughawaii.com/
Email:tbug@hawaii.rr.com Phone: 1-877-827-3920

Mele Kalikimaka from the Unruh's and Travel Bug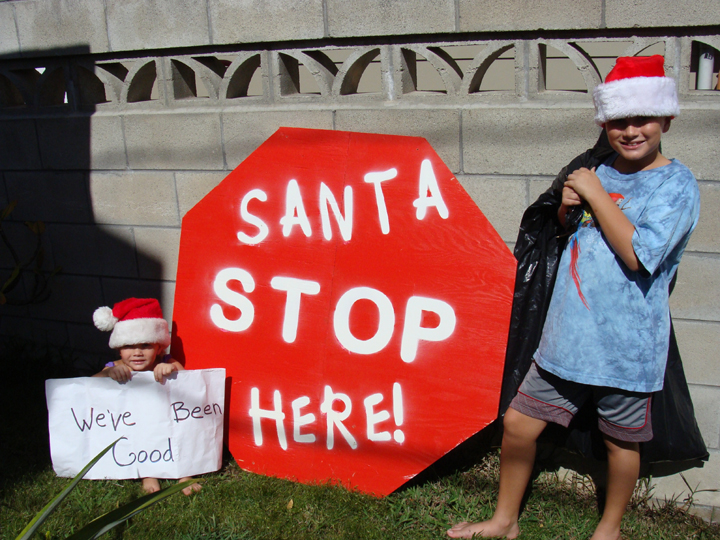 What's new with us? Christopher is now 8 years old and in 3rd grade. Megan is now 4 years old and going to pre-school.
Bill is still working at UH full time and taking classes. He also works onboard a local Whale Watch boat (the Navatek) on weekends during whale season as the Naturalist talking about the whales. If you are interested, he can get limited amount of employee discounts if you would like to check out our seasonal visitors.
Lorrie is still running Travel Bug. As always, we love any referrals. We hope the economy is not affecting you too much. If you do find that you are able to travel, we would love to help you, just let us know, there are some great travel deals to be had!
This year we went to Costa Rica and had an incredible experience. Feel free to check out our Costa Rica webpage. We also went to the Big Island, Las Vegas and the Grand Canyon (it was GRAND!).
We are looking forward to our next big travel adventure, however, we are not sure where we will be going.
This serves as our annual Christmas card.
Good Luck and may you have a fruitful 2010
Lorrie, Bill, Christopher & Megan Unruh
Travel Bug (Travelers Providing Travel to Travelers)
2414-A Parker Pl., Honolulu , HI 96822
Ph: (808) 988-5240; 1-877-827-3920 (toll free)
e-mail: tbug@hawaii.rr.com web: www.travelbughawaii.com